Backpackers in Paradise Welcomes You!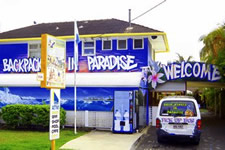 Backpackers in Paradise is located in the heart of Surfers Paradise close to the beaches, night life, shopping and only 100 metres walk from the Bus Terminal. We offer travellers a fun and inviting place to stay in the perfect location to see and do everything South East Queensland and the Gold Coast has to offer. Great discounts are available for weekly stays and YHA & VIP Discounts Apply.
Choose from a selection of clean and tidy accommodation which are cleaned daily. From fully self contained furnished apartments with ensuites to Double & Twin Rooms with connecting ensuites. We have 4 Bed; 8 Bed; 14 Bed & 20 Bed Dorms, which all have bathrooms. All our Dorms and Rooms have fans with Air-conditioned rooms being available on request.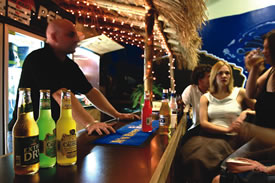 Join us in the "Billabong Bar" for a refreshing drink after the days adventures. We will provide nightly entertainment for you so you can party every night or just relax by the pool on the sundeck. Our Themed Bar offers Cable TV or our huge 150 inch Cinema Screen plays nightly movies or you can kick back with a couple of games of pool!
Our friendly and helpful staff will make your stay enjoyable and will assist you with tour advice and discounted tours.
To avoid disappointment when checking in you must be over 18 years old and have an international passport.
Free Stuff
FREE Courtesy Pick Up
FREE Lockers in Room
FREE Cable TV on Plasma Screen TV's
FREE Pool side BBQ Area with Sun chairs
FREE Pool side Tiki Lounge Hut & Garden Hammocks
FREE Nightly Entertainment & Night Club Deals
FREE Tour Advice with discounted tickets to all attractions
FREE Linen
FREE Daily Cinema Movies on a 150 INCH Screen
FREE Games Room
FREE Use of the 50ft Pool & Out Door Spa
FREE Body Boards
FREE Fully equipped Communal Kitchen
FREE Tour Advice and discounted tour packages
What We Offer
A stroll from the Beach, Night Life & in the heart of Surfers Paradise - BEST LOCATION!
Pool Tables
24 hour "Global Gossip" Internet Facilities with all the latest features
In house CAFE
ATM Facilities on site
Surf Board Hire
24 Hour Security
Fully Licenced "Billabong Bar" & Games Room
Nightly Entertainment organised for you!
Fully equipped Laundry Facilities (coin operated washing machines and dryers)
Convenience Store On Site
Push Bike Hire
The cheapest Surf Lessons in town
Latest News / Deals
BIG NIGHT OUT ACCOMODATION DEAL
Stay 3 nights in a 4 bed Dorm for $28 a night when you sign up to a Wednesday or Saturday Big Night Out Ticket. Call free 1800 268 621 to book now.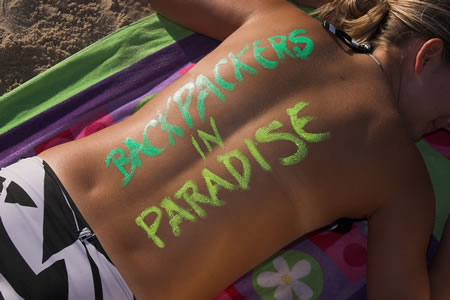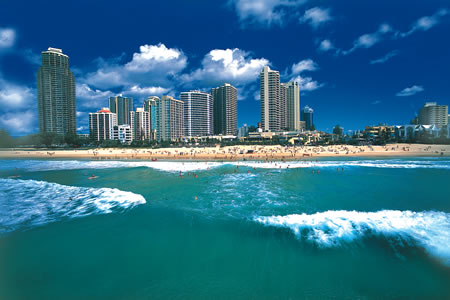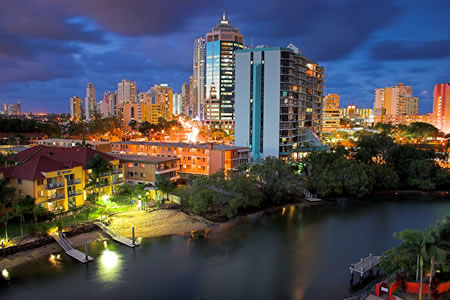 Home | Rooms | Facilities | Activities | Night Life | Gold Coast | Location | Gallery | Testimonials | Book Online | Contact | Links