Backpackers in Paradise Welcomes You!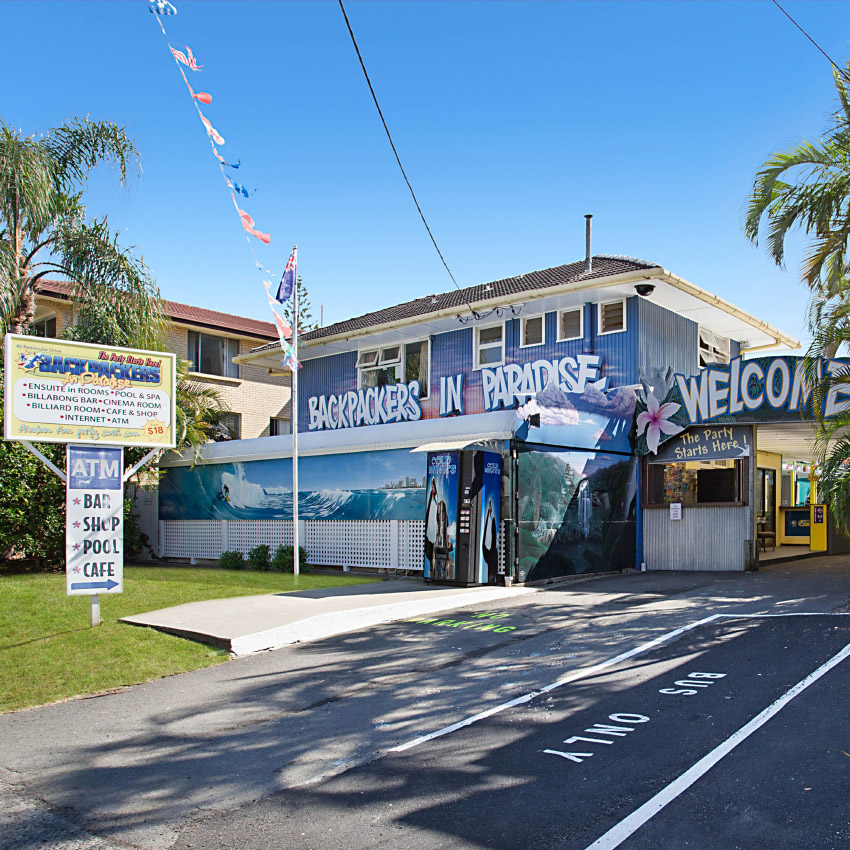 Backpackers in Paradise is located in the heart of Surfers Paradise close to the beaches, night life, shopping and only 100 metres walk from the Bus Terminal. We offer travellers a fun and inviting place to stay in the perfect location to see and do everything the Gold Coast has to offer. Great discounts are available for weekly stays & VIP Discounts Apply.
We offer rooms to suit everyone all of which are cleaned daily by our dedicated team of housekeepers. From fully furnished budget apartments with ensuites to Double & Twin Rooms with connecting ensuites. We have 4, 8, 10, 14 & 20 Bed Dorms, which all have bathrooms. Female only dorms available. All our Dorms and Rooms have fans with Air-conditioned rooms being available on request.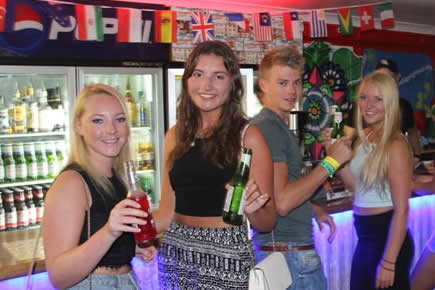 Join us in the "Billabong Bar" for a ice cold drink after the days adventures. We provide nightly entertainment for you so you can party every night or just relax by the pool or the sundeck. Our Bar offers live sports and our huge 150 inch Cinema Screen plays nightly movies or just kick back with a couple of games of pool!
Hungry? Our "Paradise Grill" serves you up the best food in town!
Our friendly and helpful staff will make your stay enjoyable and will assist you with tour advice and discounted tours.
To avoid disappointment when checking in you must be over 18 years old. An international passport is required to stay in a dorm which are reserved for genuine backpackers only. If you do not have a passport you are welcome to check into one of our budget double, twin or appartments with a valid photo ID.